This page was last updated: February 5, 2015
It is our committed pledge to look after your pets while in our care as if they were our own. We strive to do our best work to help maintain your pets in the style of your choosing. It is our pleasure to assist you with all your grooming needs and questions and to make your pet's grooming visits as stress free as possible . We are always happy to give grooming tips and detailed brushing instructions for customers who wish to brush and maintain, or deshed their pets  at home.

Head groomer and shop owner Maxine, has been grooming since 1972,

attended Ag college in Los Angeles and moved to Houston, taking over at Gay's

Bunker Hill Grooming, (first located on I-10 service road at Bunker Hill Rd) in 1976.

The shop moved to its present location in 1984. She started showing and breeding boston terriers in 1980 and will happily tell you "her life has gone to the dogs".

Over the years, the challenge for Maxine to do the best work possible for each customer's pet to look its very best has proudly been met with an open mind, to

listen to what each customer wants their pet to look like, and to continue to seek

and explore new techniques with new products to achieve this end.

As a long upstanding dog lover, Maxine is a proud member of the all breed Houston Kennel Club, a past officer of the national Boston Terrier Club of America and the Greater Houston Boston Terrier club.

As an onsite hands-on worker, Maxine presently has a salon staff of three

additional groomers and three assistants. Individualized grooming skills include

precision scissor cuts, show ring style Bichon and terrier trims, terrier hand stripping and CAT grooming.

For additional details see
SERVICES
page.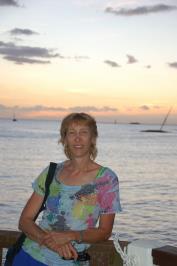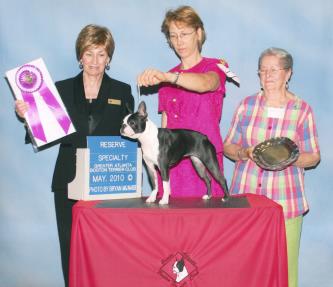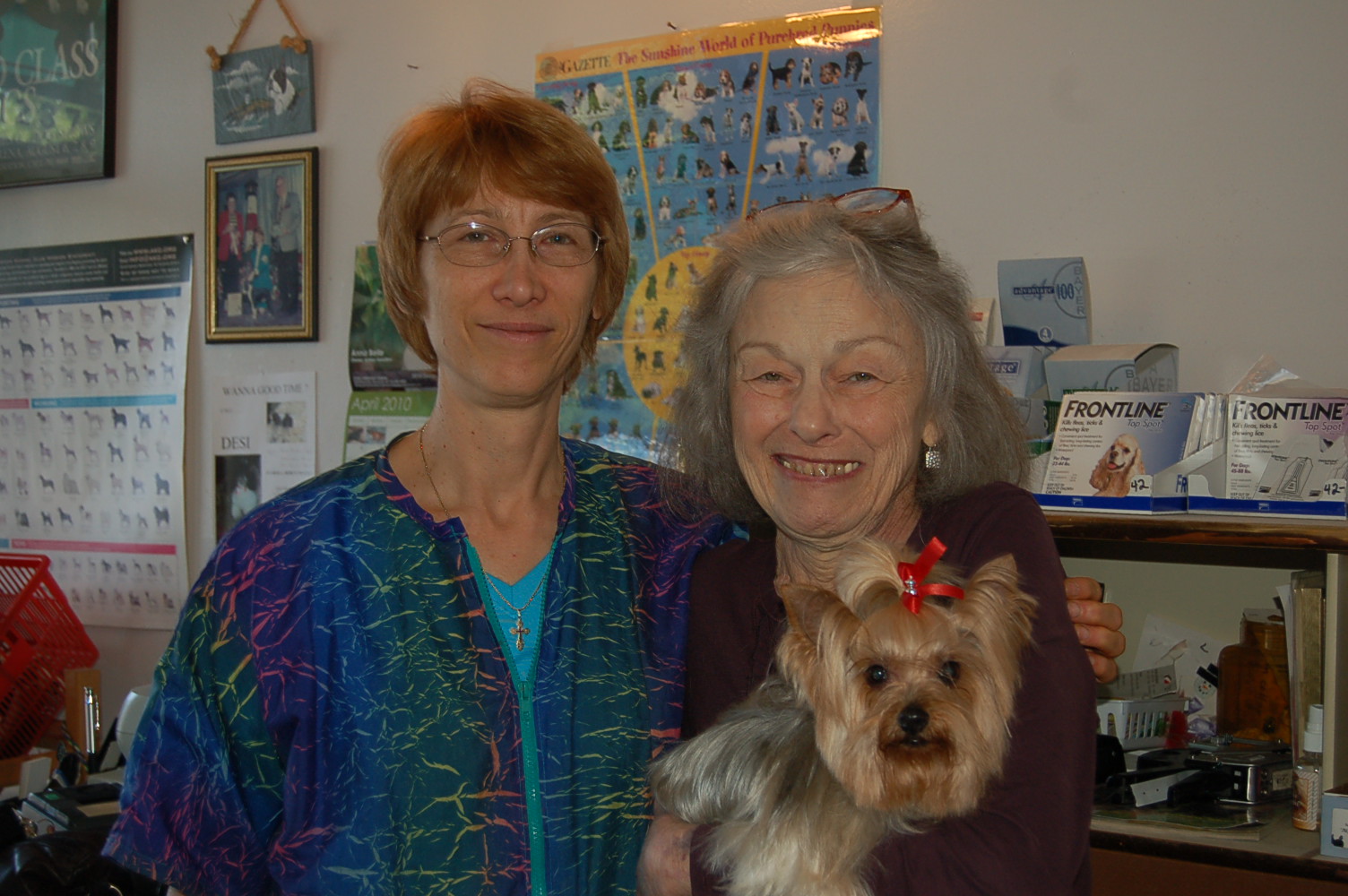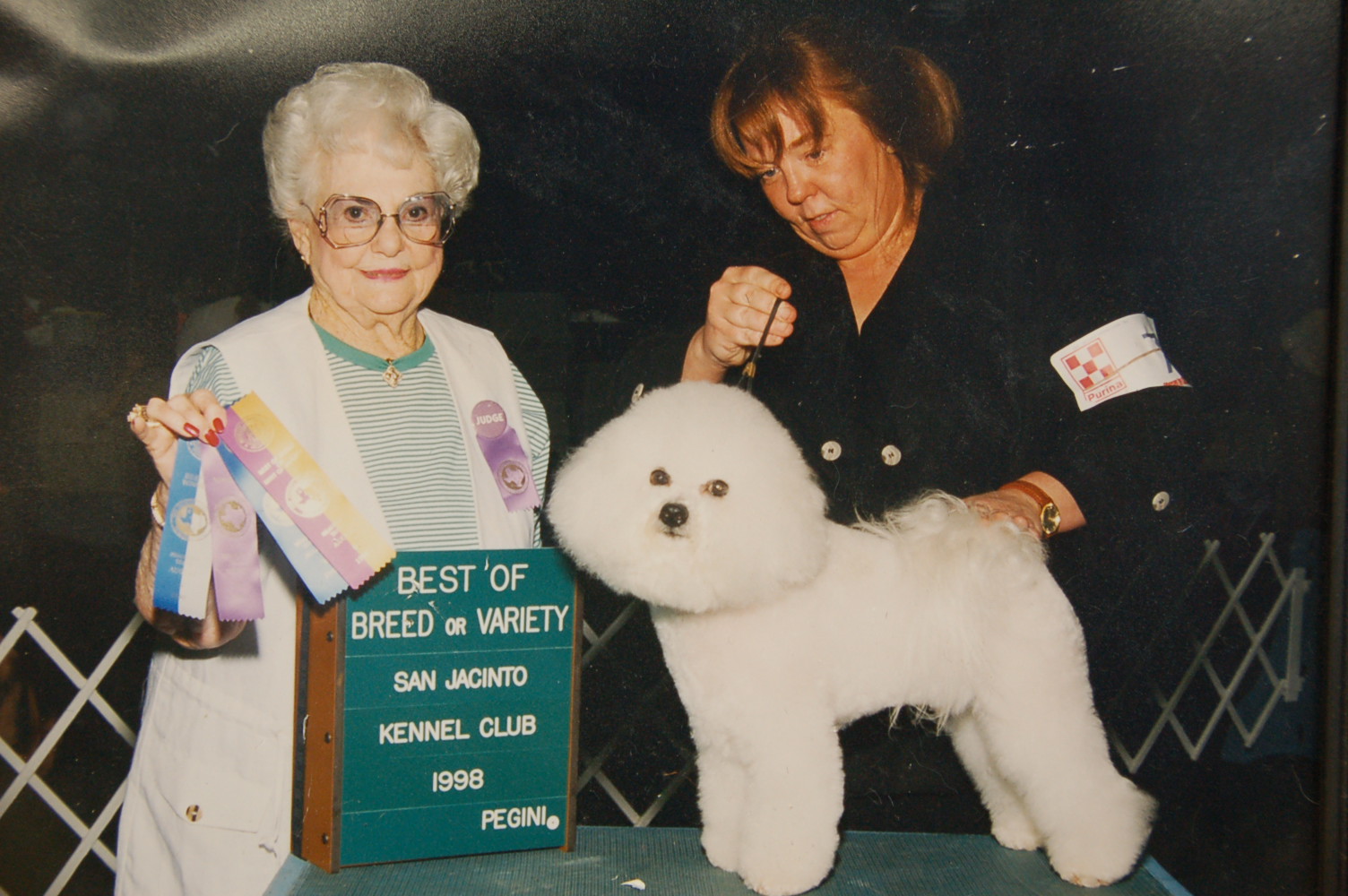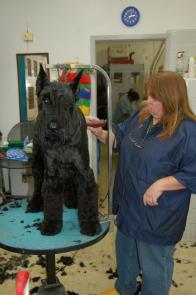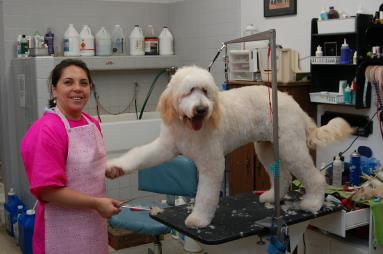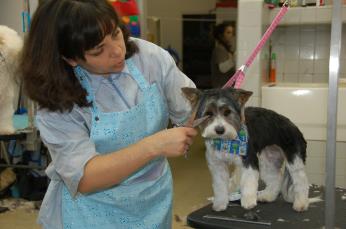 Beth is our Bichon and professional show groomer with over 30 yrs grooming experience, pictured above and at left.

*Beth is also a specialized  cat groomer!!!

Ivana, above and below, is one of our skilled scissor specialists, trained by Maxine.