This page was last updated: February 5, 2015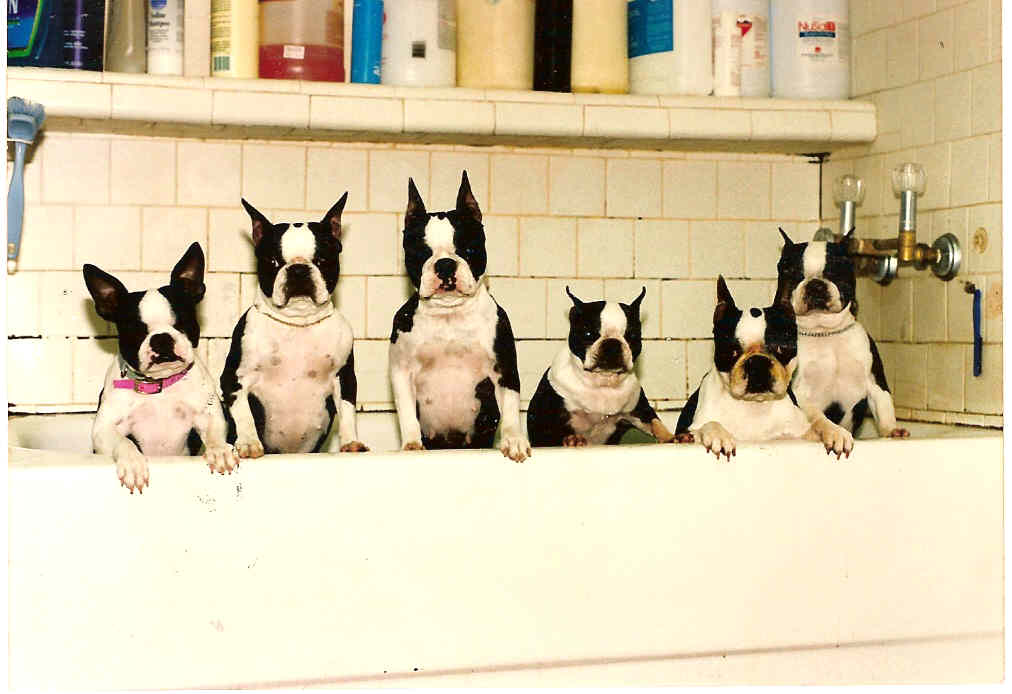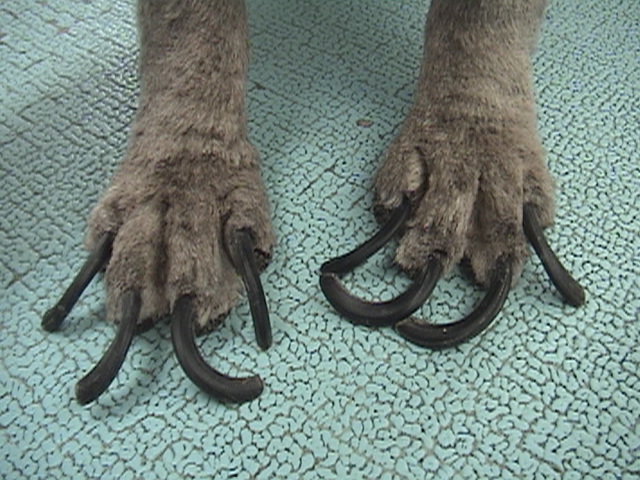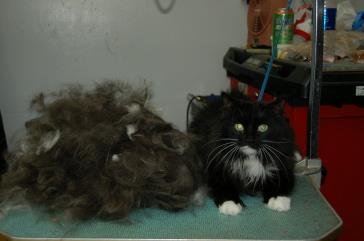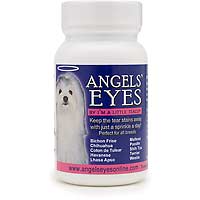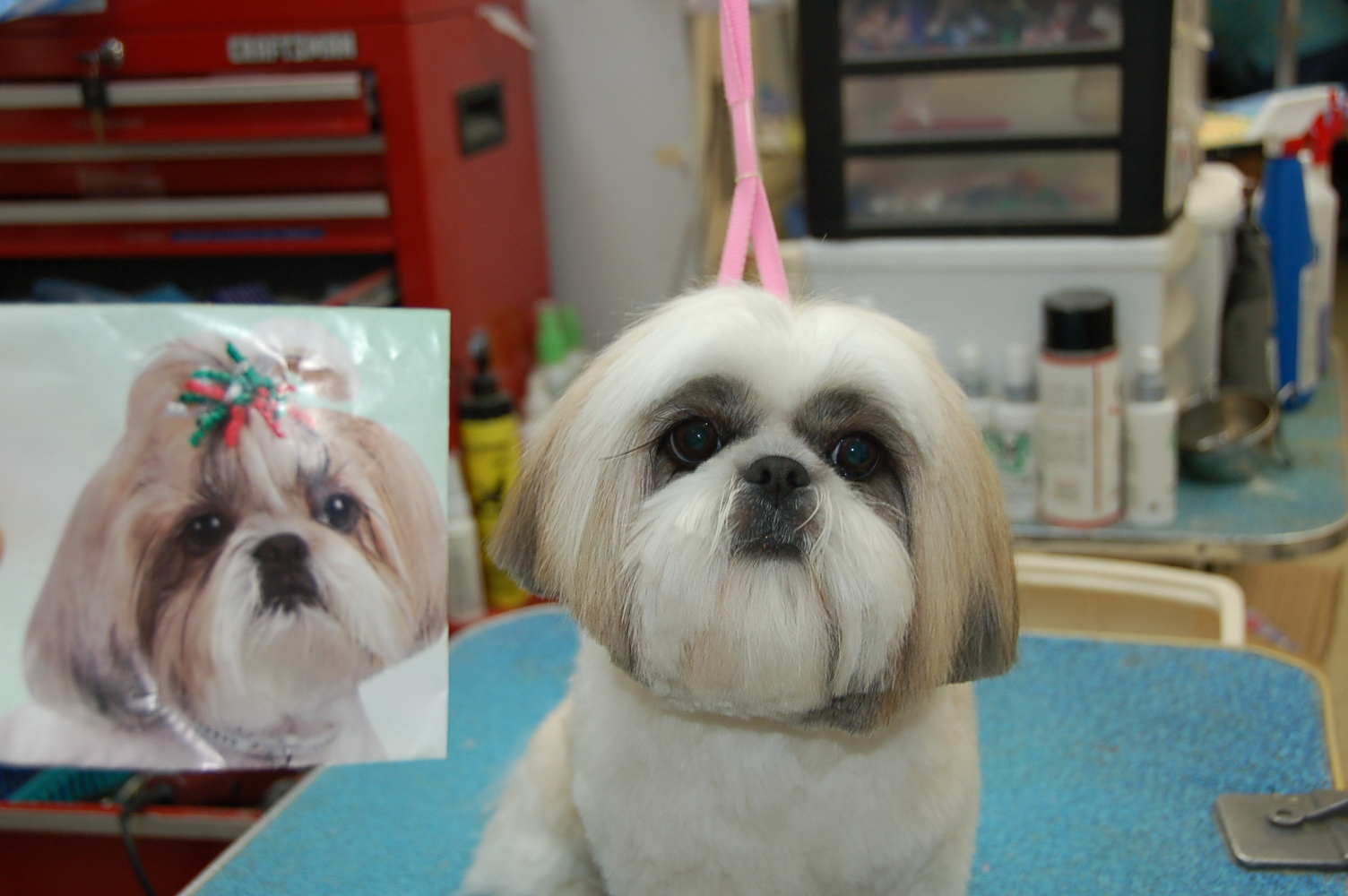 Should your pet need a nail trim w/no grooming, come in any time during business hours and we are happy to make your pet more comfortable. The trimming is $6.00 and with Nails filed smooth is $8.00, and for Large dogs $10.00

Not all dogs need haircuts although we have many clients who bring their dogs in regularly just for bathing (includes nail trim & ear cleaning). We offer price breaks for full coated dogs who come weekly or bi-wkly for a bath + blowdry w/brushout in between their regularly scheduled grooming visits.

We can provide valet pickup and or deliver service for your pet if you live within a 5 mile radius. Advance reservation for this service is required. Cost is $10 one way, $20 round trip.

Cat grooming is a specialized skill that requires patience as well as an experienced hand. Our veteran groomer Beth can bathe, brush, deshed or clip your cat without veterinary sedation. Call her to schedule an appointment or estimate.

If you'd like a certain style or look for your pet, let us know.  We are happy to try our best to duplicate it, as seen above.

We sell two sizes and flavors of the patented tear and saliva hair stain remover "ANGEL EYES". $24.50 & $44.50 .

Other reasonably priced retail items include collars, leads, premium stainless steel ID tags, toys, wastebags, grooming tools such as brushes, combs, dematting instruments,  shampoos and conditioners.

The shampoos we sell and also use and recommend include: Premium Eco-friendly Pet Silk, The Professional Groomers Edge All Natural Line -"Oatmella", Natures Specialties Colloidal Oatmeal Shampoo & Ultra concentrated soothing Conditoner, Professional Pet Products Natural coconut formula Hypoallergenic and their new AromaCare line, Conundrum DeShedding shampoo and Conditioning Rinse, both pH balanced to help loosen dead hair and reduce static as well as remoisturize skin and hair, leaving the coat silky,soft & shiny. 

For flea control we sell & use Lambert Kays Fresh N Clean Flea Shampoo or Pet Silk Flea Shampoo. For safe and natural flea control we use Citrus Defense shampoo by Professional Pet Products (PPP). For TICK control we prefer the Natural Chemistry Brand Tick Shampoo (and spray) above any others we've tried over the years.  We also carry the effective Amitraz Tick Collar and FRONTLINE TopSpot (generic) for topical monthly application.

       EXTRA CHARGES MAY BE APPLIED  FOR EXPRESS SERVICE (2 hrs or less), IN CASES OF SEVERLY MATTED AND/ OR HARD TO HANDLE (TAKING 2 PEOPLE) AND/OR BITING PETS, FULL HAND-SCISSORED HAIRCUTS, POODLE PATTERNS, or DOGS LEFT PAST CLOSING HOURS.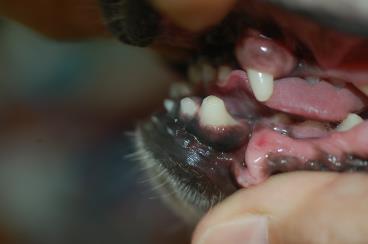 As a service to our customers and their pets we offer

TOOTH BRUSHING with enzymatic tooth paste for $5.00, or $4.each if you have multiple dogs (compare to "big box store" price of $11.00). We highly suggest and encourage you to include toothbrushing at home for your pets on a routine basis for effective and optimum results.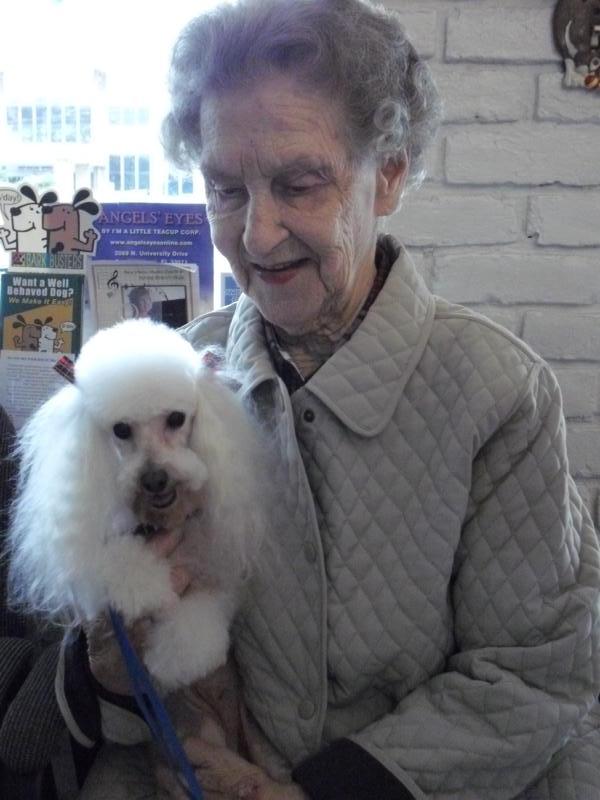 In recognition and respect for senior needs and affordability for multiple pet owners, we offer senior citizen discounts and special rate for multi-pet households. You won't find that offer at the big box stores!